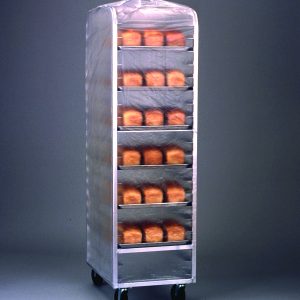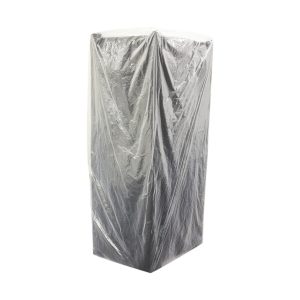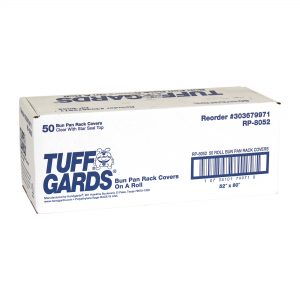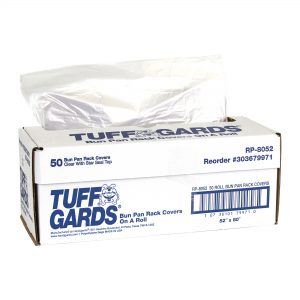 Tuffgards® High Density Disposable Bun Pan Rack Covers 52″ X 80″

Features
High Density Bun Pan Rack Covers are made from an extremely durable and flexible material, HDPE, which is high density polyethylene.
HD Bun Pan Rack Covers can withstand temperatures down to -50°F and up to 220°F.  This durable material is strong, tough, tear resistant and easy to identify contents of bun rack.
Great protection provided for foods stored, keeping food moist and fresh and keeping dust out.
HD Density Bun Pan Rack Covers come in sizes 52″ x 80″ and 60″ x 80″.
Available in 50 case quantity.
Description
CLICK BELOW FOR MORE INFORMATION ON HIGH DENSITY BUN PAN RACK COVERS
| Reorder No. | GTIN | Model | Size (in) | Case Qty | Ti/Hi |
| --- | --- | --- | --- | --- | --- |
| 303679971 | 10738101799710 | RP8052 | 52 x 80 | 50 | 21/9 |
Additional information
| | |
| --- | --- |
| Brand | Tuffgards® |
| Model | RP8052, RP8060 |
| Color | Clear |
| Product Type | Bun Pan Rack Covers, Food Service Grade Bags, Food Storage |