As our customers look to us to continually fulfill their growing needs in disposable goods, Handgards takes these requests and develops market leading products.

With our on-site Quality Assurance teams you can rest assure that your product has been inspected and given the proper attention to satisfy your needs.

With over 60 years in the industry we have the proven track record and expertise to provide solutions to your manufacturing needs.

We have the capability to manufacture your product right here in the USA. Our manufacturing facility is located in El Paso, Texas.
Products for the Food Service Industry
We offer one of the most extensive and comprehensive lines of food safety, food protection, protective wear, and food service products in the industry. We proudly serve industry leaders and we've been the undisputed market leader for over five decades, an extraordinary achievement in any industry.
Products We Provide
Disposable and Reusable Gloves
Food Storage Solutions
Reclosable Bags
Preportioning Bags
Pan Liners
Headwear
Food Service Disposable Apparel
Food Service Expendables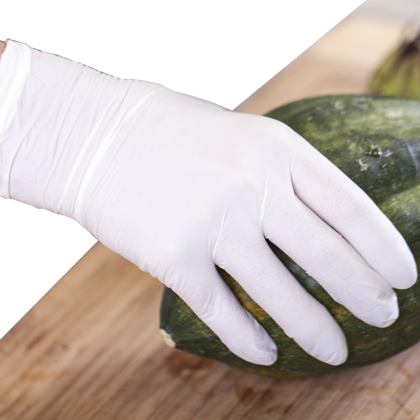 MANUFACTURING & DISTRIBUTION
Quality and Service, Second to None. 100% On Time and Complete.
Our manufacturing and distribution facilities are located in El Paso, Texas, in the Southwest region of the United States. With our customers in mind and always maintaining our goal of 100% on time and complete, we have expanded our distribution capabilities to Columbus, Ohio.
Handgards University
Handgards University is not an actual university, college, or learning institution, it is an extension of Handgards' commitment to provide tools and resources for our customers and sales network. HGiU will be your one stop shop for educational, informational, and training needs. We have enhanced and streamlined the delivery of our marketing material content to insure that the features and benefits of our products are well represented.
The Handgards University team will be working diligently behind the scenes to gather and deliver content on a consistent basis to make your visit more productive, efficient, and enjoyable.
Full access to Handgards University is exclusive to Handgards personnel, customers, and broker representatives.
Please contact your Handgards sales representative for more information

Go to Handgards University